Who's eligible?
Current ASA member

Early Career Researcher <5 years since Post Graduate qualification (PhD, Masters orAdvanced Training)

Willing and available to present an oral presentation at the Chinese Sleep Research Society (CSRS) meeting,

Harbin, China 29 June - 01 July 2018
How to Apply?
Applicants to submit:
250 word abstract (can be the same as one submitted for the ASA Conference or any other recent meeting)

CV - brief (no more than 3 pages) highlighting:

Date in which post-graduate degree was awarded

Education/Training

Brief paragraph of research area

Awards and Honours

National and International Presentations

Publications
Applicants will be ranked according to the quality of their abstract, and track record relative to opportunity including presentation experience.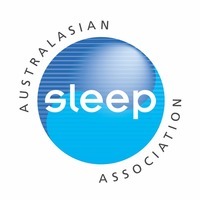 The Australasian Sleep Association (ASA) is the peak scientific body in Australia & New Zealand representing clinicians, scientists and researchers in the broad area of Sleep. Its many functions include: -Promoting education and training in sleep health and sleep medicine within its membership -Fostering research -Establishing clinical guidelines The mission of the Austr...